UFC News Articles:
Edson Barboza: Will a Star be Born? - 4/17/14



"I like to give the fans a show. I love what I do." - Edson Barboza

BJ Penn to Host UFC Gym Waikele Grand Opening - 4/17/14


UFC GYM® BJ PENN IN WAIKELE TO HOST GRAND OPENING EVENT ON SAT., APRIL 19th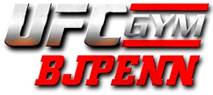 In Celebration of the 100th opening, UFC® Hall of Famers BJ Penn, Matt Hughes and UFC Lightweight Contender Josh Thomson to Make Special Appearance
Cerrone: The Cowboy Goes His Own Way - 4/17/14



"I?m back to having fun and the fire is back. I?m back to doing what I do and things couldn?t be better. I feel great." - Donald Cerrone

By The Numbers: UFC on FOX 11 - 4/17/14



Breaking down Saturday?s UFC on FOX 11 card By The Numbers...


Ray Borg: The Next Gen Flyweight - 4/17/14



"Even though I have to work on all my skills regardless, I have an advantage because it?s already put together." - Ray Borg

Five Must-See Features on UFC's Fan App - 4/17/14


FIVE MUST-SEE FEATURES ON UFC?S FAN APP, POWERED BY METROPCS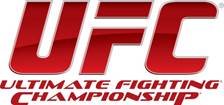 UFC Fan App Gets Update and New Features Including Digital Autographs, Live Stats with a Fight Rhythm Tracker, Red & Blue Corner In-Arena Audio, Video Highlights, Fantasy Games and More!
Miesha Moves On - 4/17/14



"I definitely don?t feel like I?m done. Now it?s just a matter of getting back in there and showing the world that I have a lot more to me and that I can continue to improve." - Miesha Tate

Dos Anjos: Working for the Belt - 4/17/14


Brad Tavares: An Island Storm Rising - 4/17/14



"Yoel is very athletic and can end a fight with one punch, but I think it?s going to come down to me being the faster fighter..." - Brad Tavares

TUF 19 - Episode One Preview - 4/16/14



Visit fantasy.theultimatefighter.com/ to play...

UFC on FOX 11 Prelim Fantasy Preview - 4/16/14



Visit UFC.com/Fantasy to play...

Vik Grujic: A Fighter All His Life - 4/16/14



"I?ve been a professional athlete for the last few years and I?ve never actually been one. So I could easily get used to this." - Vik Grujic

Theodorou: Not just Mom's Favorite Fighter - 4/16/14



"I had eight professional fights before TUF and I finished five of those opponents. If looks could kill, they probably will." - Elias Theodorou

The Downes Side: TUF Nations Predictions - 4/16/14



UFC/WEC veteran Dan Downes talks strategy and predictions for the TUF Nations Finale, taking place Wednesday, April 16

KJ or KO? Noons Halts Stout in 30 Seconds - 4/16/14


Read on for TUF Nations Finale prelim results...

Stone Cold Tim Kennedy - 4/16/14



"I?m in there to do a job, I?m focused on the guy in front of me, and not on who he is as a person, but who he is as a fighter." - Tim Kennedy

Whoa Canada - Theodorou and Laprise win TUF - 4/16/14



Read on for TUF Nations Finale main card results...

Grounded - Kennedy Outpoints Bisping - 4/16/14


Read on for TUF Nations Finale main event results...

UFC Returns to Albuquerque - 4/16/14


UFC® HEADS TO ALBUQUERQUE
SATURDAY, JUNE 7
AT TINGLEY COLISEUM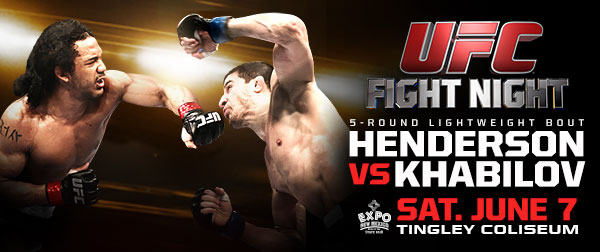 FORMER UFC LIGHTWEIGHT CHAMPION
BENSON HENDERSON TO MEET RUSTAM KHABILOV IN
MAIN EVENT

Plus:
DIEGO SANCHEZ vs. ROSS PEARSON
JOHN DODSON vs. JOHN MORAGA
ERIK PEREZ vs. BRYAN CARAWAY

TICKETS FOR UFC® FIGHT NIGHT?: HENDERSON VS. KHABILOV
AT TINGLEY COLISEUM
ON SALE FRIDAY, APRIL 18 AT 10 A.M. MT
The Ultimate Fighter 19: Episode 1 Recap - 4/16/14



Check out all the results from The Ultimate Fighter 19 elimination fights!